Perrin W. Davidson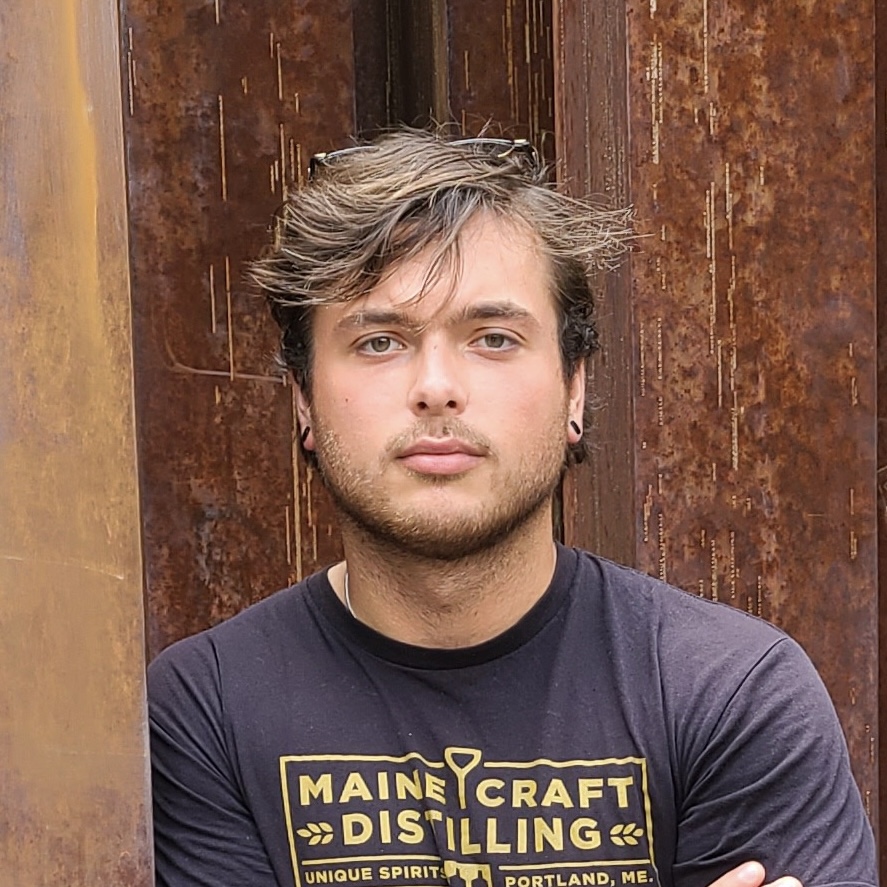 PhD student at MIT and WHOI, advised by: Daniel Rothman, Alan Seltzer, and David Nicholson.
Email | Github | Orcid | Google Scholar | ResearchGate | CV
---
About
I'm a graduate student at the Massachusetts Institute of Technology (MIT) and the Woods Hole Oceanographic Institution (WHOI). I develop theoretical and numerical dynamical models of the marine carbon cycle with Dr. Daniel Rothman at MIT. I also design inversion/data assimilation schemes of noble gas tracers to constrain the global ocean heat budget with Dr. Alan Seltzer and Dr. David Nicholson at WHOI. Previously, I was an undergraduate at the University of Chicago (UChicago) where I earned a B.S. in Applied Mathematics and a B.A. in Physics in June 2022. During undergrad, I worked under Professor David Archer in the Department of Geophysical Sciences at UChicago and under Dr. Ken O. Buesseler and Dr. David Nicholson at WHOI. In both groups, I developed data-constrained oceanographic models.
Research Interests
My current research interests are in applying idealized and numerical models to quantify fluxes of carbon and heat in the global ocean using chemical tracers. I employ tools ranging from dynamics and inverse methods to global earth system models to constrain model output with observational data. In so doing, my goal is to produce optimal estimates of important marine indicators of climate change that will aid in better understanding how the climate system with respond to future anthropogenic forcings.
Publications
A. Seltzer, D. Nicholson, W. Smethie, R. Tyne, E. Le Roy, R. Stanley, M. Stute, P. Barry, K. McPaul, P. Davidson, B. Chang, P. Rafter, P. Lethaby, R. Johnson, S. Khatiwala, W. Jenkins: "Dissolved gases track deep ocean ventilation processes and reveal enhanced benthic denitrification in the deep North Atlantic." [2023, Proceedings of the National Academy of Sciences] (doi) (free preprint)
P. Davidson, A. Seltzer, D. Nicholson, S. Khatiwala, S. Shackleton: "Estimating Noble Gas Solubility Anamoly Bias in Reconstructing Mean Ocean Temperature." [2023, Manuscript in Preparation for Paleoceanography and Paleoclimatology]
J. Kenyon, K. Buesseler, P. Davidson, P. Lam, S. Pike: "234Th as a Tracer of Particle Export in the North Pacific." [2023, Manuscript In Preparation for Global Biogeochemical Cycles]
P. Davidson, J. Kenyon, K. Buesseler, D. Nicholson, E. Ceballos-Romero: "An Observationally Constrained, 234Th-Derived Global POC Flux Model." [2023, Manuscript In Preparation for Global Biogeochemical Cycles]
P. Davidson, D. Archer, T. Jokulsdottir: "A Stochastic, Lagrangian Model of Global Ocean POC and 234Th Fluxes." [2023, Manuscript In Preparation for Geoscientific Model Development]
Talks and Presentations
---